MOD.CAM - MOD.01
Intelligent Vision
Is Big Brother watching you? Integrity in public spaces is a major issue in today's age of big data. MOD.01 is an intelligent camera that provides advanced demographics without violating privacy. Thanks to its real-time, built-in data analysis, no images are stored or sent anywhere.
Challenge
How do you design a camera with literally intelligent vision, without making it look like a security camera? MOD.CAM asked us to design both the casing, the packaging and the branding for their new product. We aimed to create an iconic product that blended smoothly into its surroundings.
Approach
Combining our UX skills with our serious industrial design know-how, we scrutinised and evaluated every step of unboxing, setup, usage and maintenance. Together with the talented MOD.CAM team, we then iterated sketches and prototypes back and forth, tweaking and testing until we were all more than satisfied.
Result
We succeeded in creating a discreet, sleek, and easy-to-use product, launching it with a cool packaging and a simple tagline: Intelligent Vision. MOD.CAM allows retailers to understand their customers and their behaviour, while respecting their personal integrity.
MOD.CAM soon became one of the fastest-funded startups on the market, gaining support from Sony, Bosch and many other technology giants.
Tiny Sensor, Big Data
This little device anonymously computes all kinds of demographic data, without invading privacy. .
Analyzing Spaces
Which areas are most busy? Do younger people stay longer? MOD.01 is especially powerful in retail spaces, where people flow and other demographics can make or break a business.
Meaningful Data without Surveillance
MOD.01 has a smooth, understated design that blends easily into any environment. Setup is swift and easy, thanks to its wireless features.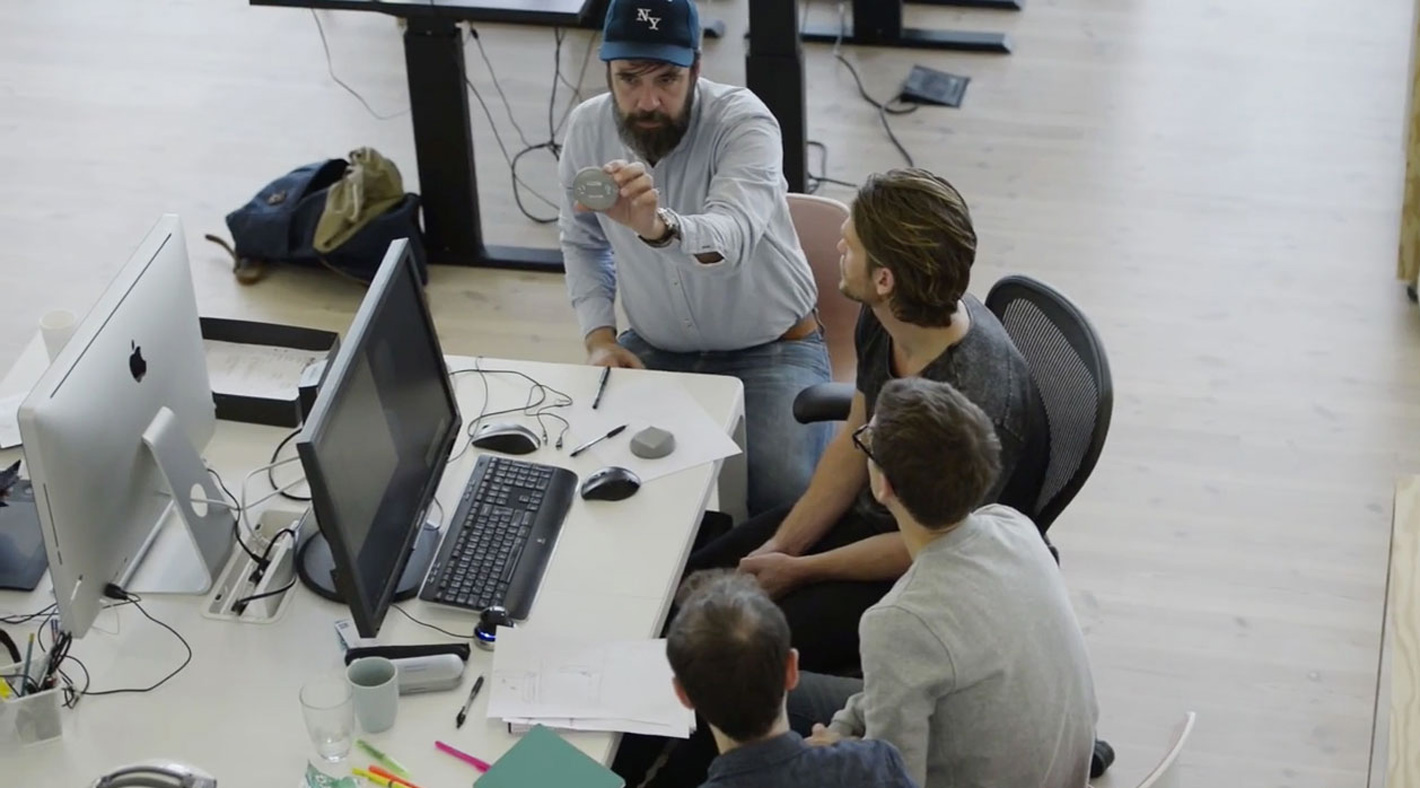 About MOD.CAM
Modcam has taken a technology leap to create a platform for intelligent computer vision applications. With millions of dollars of investment from Robert Bosch Venture Capital and Spintop Ventures, MOD.CAM continues to be a staple of the Swedish startup scene, with support from ex-Sony and Tesla executives.
Capabilities
User Experience Design
Industrial Design
Mechanical Design
CMF
Packaging Design
Branding